The box office is located in Room A121 across from the Kay Schomp Theatre and is open for over-the-counter or phone ticket sales Weds-Fri from 1:00 – 4:00 pm. On line tickets can be purchased 24/7 but sales will cease two hours before each performance. Additionally, unless the performance is SOLD OUT, any remaining tickets can be purchased over-the-counter at the box office in the hour before each performance. For questions or assistance, the Box Office phone number is 720-424-1713.
PLEASE NOTE: AT SOLD OUT SHOWS, ALL TICKETS/SEATS NOT CLAIMED BY CURTAIN TIME WILL BE RELEASED AND RESOLD TO PATRONS WHO HAVE SIGNED IN FOR A WAITING LIST. PLEASE ARRIVE PROMPTLY!!
Upcoming Performances:
BAND JAZZ SYMPOSIUM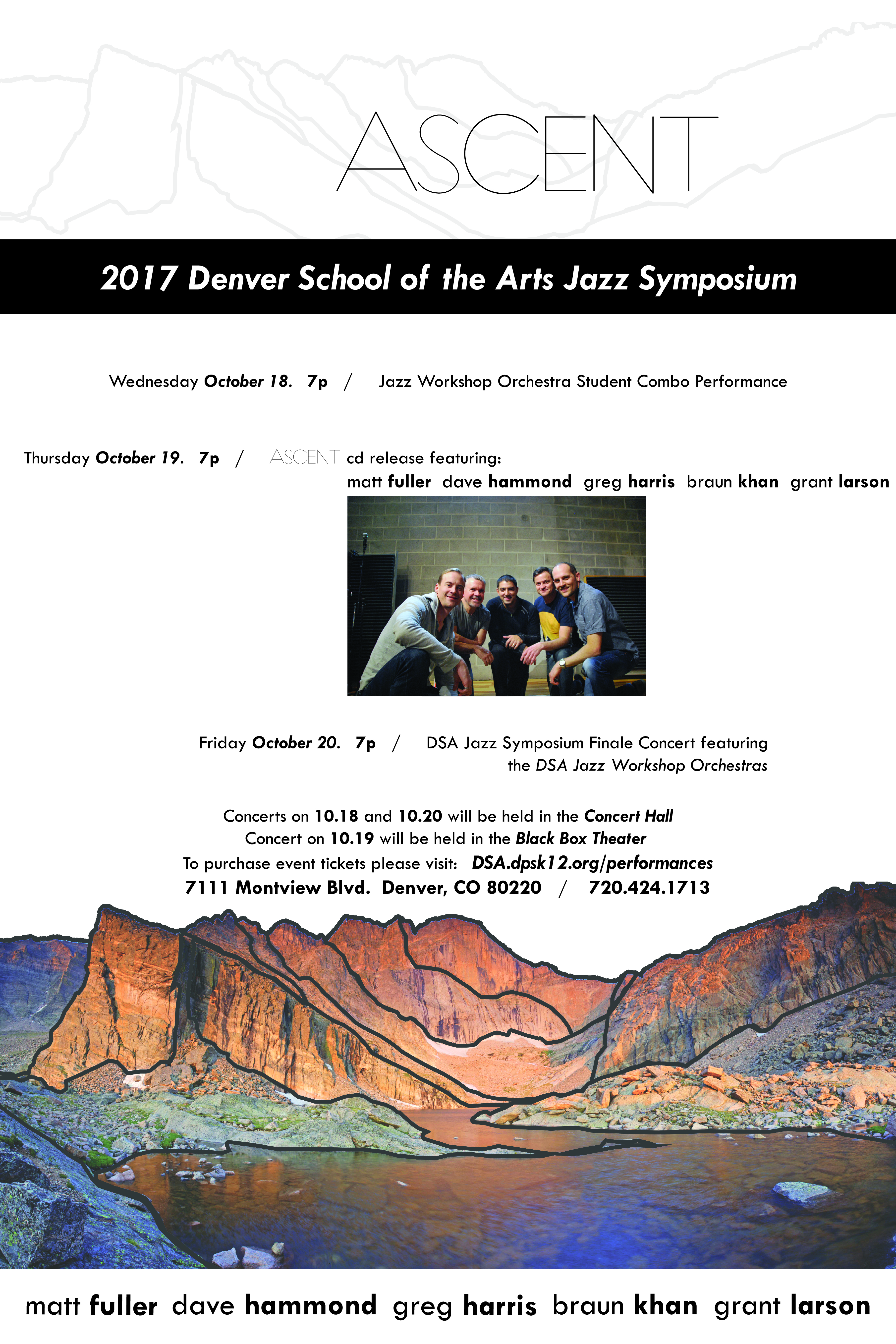 Friday, October 20 – 7:00 pm Concert Hall
TICKETS: Adults – $17.00
Seniors – $12.00
Students – $11.00

The year's Jazz Symposium will feature a group of jazz instructors from the Denver School of the Arts. Band Director Dave Hammond teams up with DSA Practicing Artists Greg Harris (Vibes/Piano), Grant Larson (Sax) and local greats Matt Fuller (Guitar) and Braun Kahn (Bass) in a group called ASCENT. The group have been playing together for a few years after having gotten together at a Rocky Ridge Music Camp. This year the focus is on jazz composition as well as performance.
The Symposium finale will take place on tonight in the Concert Hall with a Large Ensemble night combining the JWO Big Band and Symposium Artists.
Come for a night of great jazz!
THE 25TH ANNUAL PUTNAM COUNTY SPELLING BEE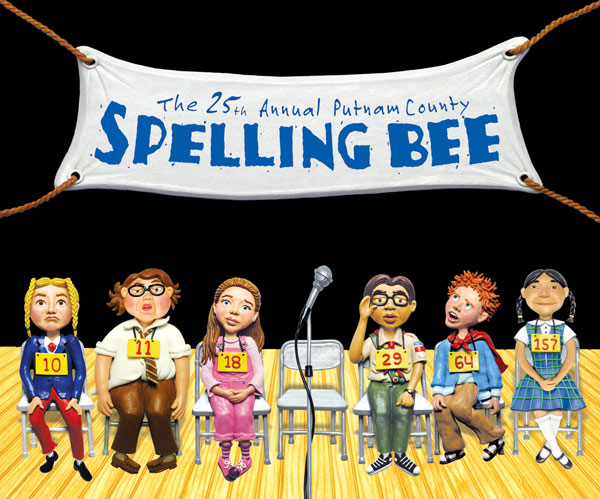 Conceived by Rebecca Feldman; Additional Material by Jay Reiss;
Music and Lyrics by William Finn; Book by Rachel Sheinkin
Friday, October 20 – 4: 00 pm (Purple cast)
Friday, October 20 – 7:00 pm (Pink cast)
Saturday, October 21 – 2:00 pm (Pink cast)
Saturday, October 21 – 7:00 pm (Purple cast)
DSA at the Schomp Theater
TICKETS: Adults – $23.00 in Orchestra/Mezzanine
Seniors/Students – $17.00 in Orchestra/Mezzanine
Winner of the Tony and the Drama Desk Awards for Best Book, THE 25TH ANNUAL PUTNAM COUNTY SPELLING BEE has charmed audiences across the country with its effortless wit and humor. Featuring a fast-paced, wildly funny and touching book by Rachel Sheinkin and a truly fresh and vibrant score by William Finn, this Bee is one unforgettable experience.
An eclectic group of six 'tweens vie for the spelling championship of a lifetime. While candidly disclosing hilarious and touching stories from their home lives, the kids spell their way through a series of (potentially made-up) words, hoping never to hear the soul-crushing, pout-inducing, life un-affirming "ding" of the bell that signals a spelling mistake. Six spellers enter; one speller leaves! At least the losers get a juice box.
A riotous ride, complete with audience participation, THE 25TH ANNUAL PUTNAM COUNTY SPELLING BEE is a delightful den of comedic genius, a fast-paced crowd pleaser and an instant theatre patron favorite.
The Purple Cast features Riley Watson, Skylar Mabry, Evan Sullivan, Baris Loberg, Grace Anolin, Abby Stuckrath, and Emily Embleton as the intrepid spellers with Wyatt DeShong as the Vice Principal.
The Pink Cast brings Colin Covert, Annika Bell, Tanner Gardner, Jack Bramhall-Heck, Isa Harris, Estee Dechtman, and Casandra Baird to the microphone to spell with Alice Zelenko handing out the words.

VISUAL ARTS FIRST QUARTER SHOW
Thursday, October 19 – 6:00 pm
DSA in the Commons and Main Hall
The VA First Quarter Show will feature a variety of sculptures including clay robots and stadium food delights, personality dioramas, and rolled paper designs. Students are having fun creating high contrast mutant cyborg drawings which will also be included in the exhibit. Individual Breath and Concentration portfolio work by Juniors and Seniors will be on display along with a variety of drawing projects by our middle school students.
The office gallery features "Magnificent Small Works" a traveling show with work created by art educators from across Colorado. These examples of art work by students and educators will be on display for several weeks. Please check out the ever-changing art in our halls the next time you are in the building.