The box office is located in Room A121 across from the Kay Schomp Theatre and is open for over-the-counter or phone ticket sales Weds-Fri from 1:00 – 4:00 pm. On line tickets can be purchased 24/7 but sales will cease two hours before each performance. Additionally, unless the performance is sold out, available tickets can be purchased over-the-counter at the box office in the two hours before each performance. For questions or assistance, the Box Office phone number is 720-424-1713.
PLEASE NOTE: AT SOLD OUT SHOWS, ALL TICKETS/SEATS NOT CLAIMED BY CURTAIN TIME WILL BE RELEASED AND RESOLD TO PATRONS WHO HAVE SIGNED IN FOR A WAITING LIST. PLEASE ARRIVE PROMPTLY!!
Upcoming Performances:
IN THE HEIGHTS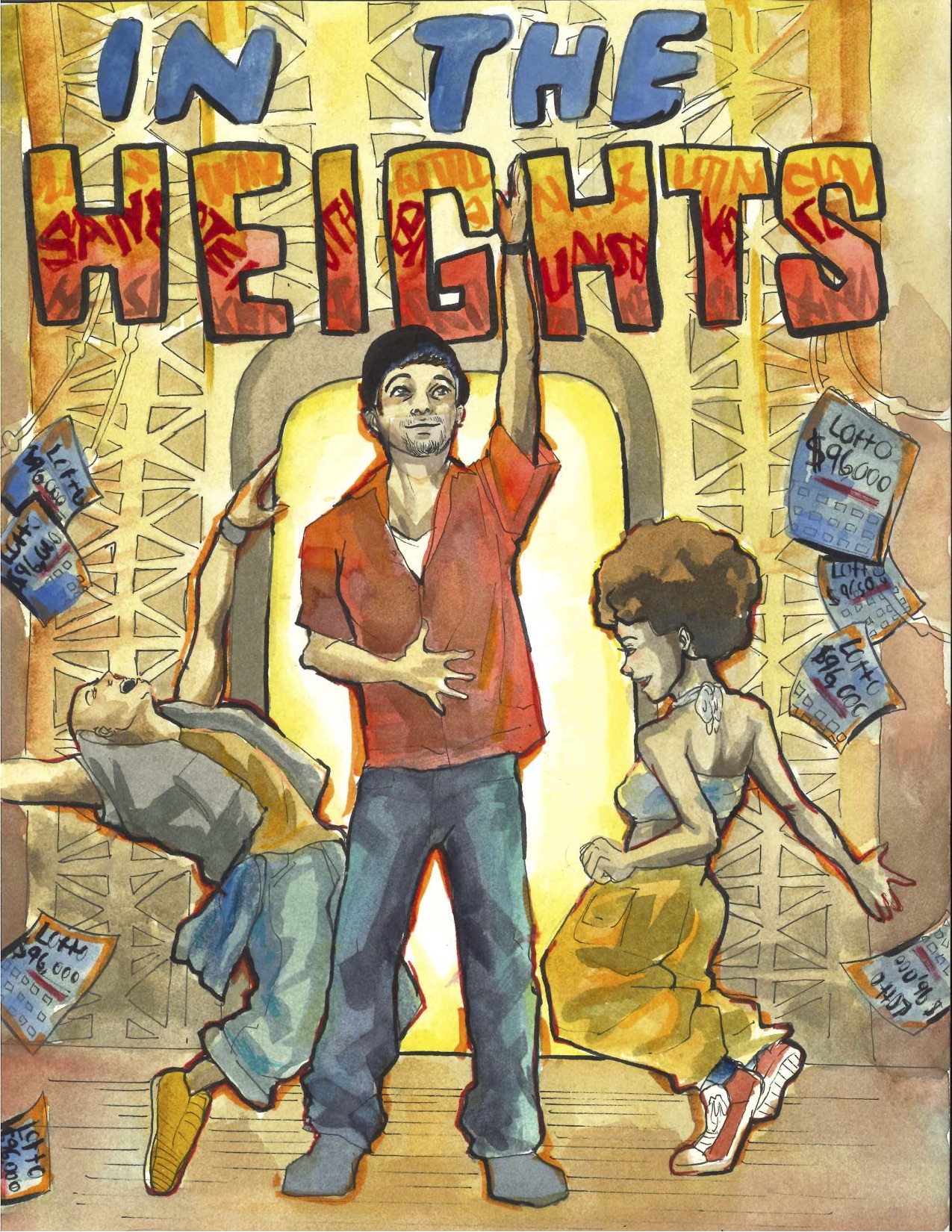 THURSDAY, September 7 – 7:00 pm
FRIDAY, September 8 – 7:00 pm
SATURDAY, September 9 – IN THE HEIGHTS GALA – More information later
SUNDAY, September 10 – 3:00 pm
THURSDAY, September 14 – 7:00 pm
FRIDAY, September 15 – 7:00 pm
SATURDAY, September 16 – 7:00 pm
DSA at the SCHOMP THEATRE
TICKETS: ALL tickets in the Orchestra – $30.00
ALL tickets in the Mezzanine – $25.00
ALL tickets in the Balcony – $20.00

Before HAMILTON, Lin Manuel Miranda made his Broadway debut with this groundbreaking musical and DSA is thrilled to present this award winning piece with an exciting production full of dance, live music and plenty of surprises.
IN THE HEIGHTS tells the universal story of a vibrant community in New York's Washington Heights neighborhood – a place where the coffee from the corner bodega is light and sweet, the windows are always open and the breeze carries the rhythm of three generations of music. It's a community on the brink of change, full of hopes, dreams and pressures, where the biggest struggles can be deciding which traditions you take with you, and which ones you leave behind. IN THE HEIGHTS Is the winner of the 2008 Tony Awards for Best Musical, Best Score, Best Choreography and Best Orchestrations.