The box office is located in Room A121 across from the Kay Schomp Theatre and is open for over-the-counter or phone ticket sales Weds-Fri from 1:00 – 4:00 pm. On line tickets can be purchased 24/7 but sales will cease two hours before each performance. Additionally, unless the performance is SOLD OUT, any remaining tickets can be purchased over-the-counter at the box office in the hour before each performance. For questions or assistance, the Box Office phone number is 720-424-1713 or email beki.pineda@dpsk12.org.
PLEASE NOTE: AT SOLD OUT SHOWS, ALL TICKETS/SEATS NOT CLAIMED BY CURTAIN TIME WILL BE RELEASED AND RESOLD TO PATRONS WHO HAVE SIGNED IN FOR A WAITING LIST. PLEASE ARRIVE PROMPTLY!!
VCA TWO-DAY FILM CHALLENGE
FRIDAY, November 9th – 7:00 – FREE screening of the finished product
DSA Schomp Theatre
A new and exciting event for all students interested in Film! Participants have put together their teams and finished their filming. Participating teams gathered on last Friday to get their equipment: One line of dialogue; one prop; and a genre of filmmaking. From this they wrote a script, cast their script, filmed their story (costumes, lights, sound and dialogue) and edited it by last Sunday evening. The 48-hour films will now be given a FREE screening at the Schomp Theatre on Friday, November 9th, to determine the most creative for a $500 cash prize. An exciting event not to be missed!
SILENT SKY
FRIDAY, November 9 – 7:00 pm
SATURDAY, November 10 – 2:00 pm
SATURDAY, November 10 – 7:00 pm
DSA Black Box Theatre
TICKETS: Adults – $17.00
Seniors – $12.00
Students – $10.00
AS ALL PERFORMANCES ARE SOLD OUT, IF YOU HAVE TICKETS YOU ARE NOT USING, PLEASE CALL ME IN ADVANCE TO RELEASE THEM SO THAT OTHER PARENTS AND STUDENTS MAY ATTEND. I WILL BE ABLE TO REFUND YOUR MONEY.

SILENT SKY tells the story of one of the many forgotten women in our history. Henrietta Levitt is a young astronomer who will not only touch your heart but will encourage contemplation as she questions where humans fit in the universe. Set in the early 20th century, it is a story of passion, ambition and dedication which will not only make you laugh (and maybe even cry), but empower you with her determination to take a different path in life. Don't miss out; get your tickets today!
UNCENSORED – Creative Writing Open Mic Night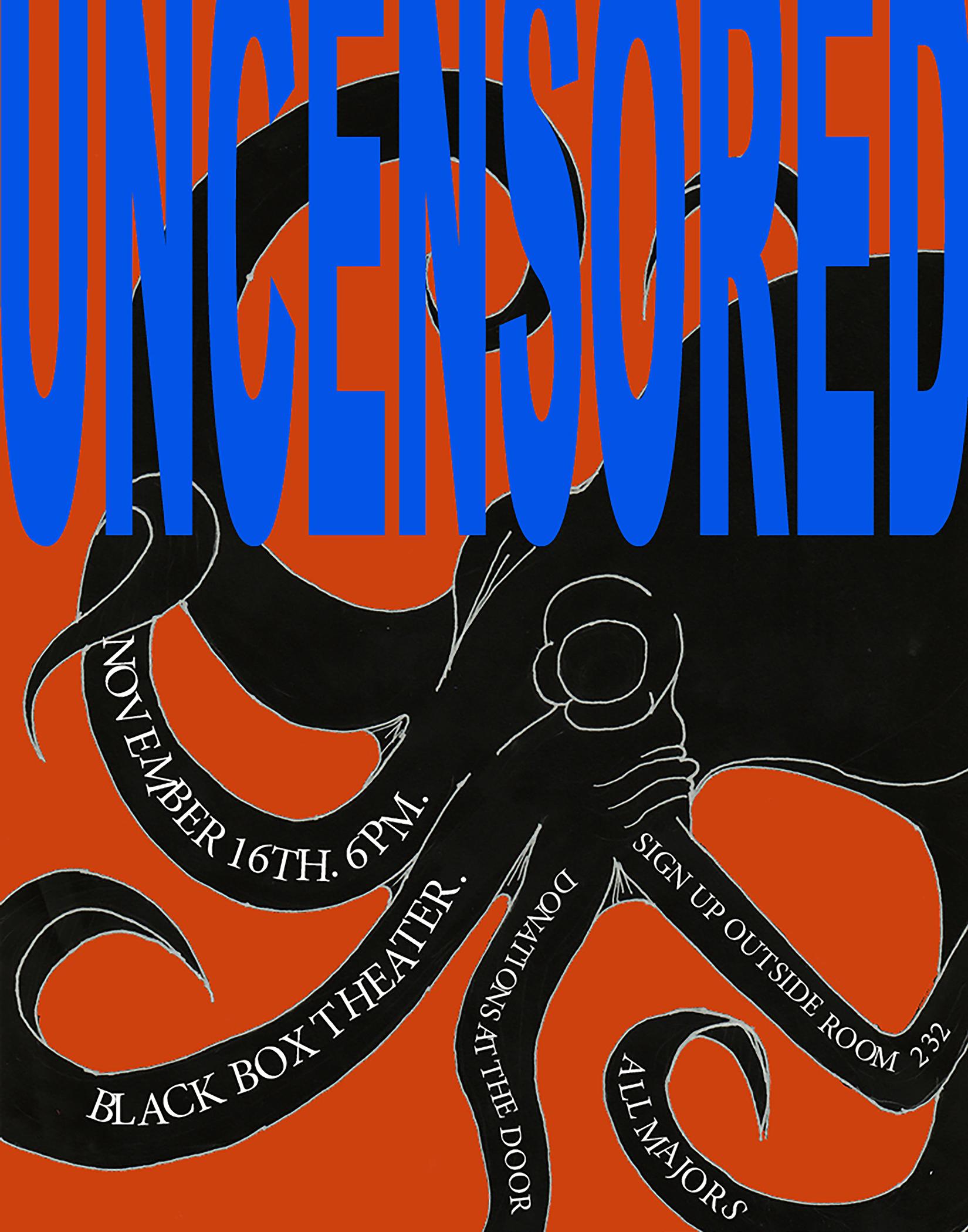 THURSDAY, November 15 – 6:00 pm
DSA Black Box Theatre
DONATIONS ACCEPTED AT THE DOOR (Suggested $10)
Sponsored by the Creative Writing Department, this invitation to participate in an Open Mic event is open to all High School majors. Students who wish to participate should sign up at Room 232 before November 15th. Performance slots are limited so sign up early if you have something to share – poetry, music, dance, theatre, spoken word, your choice. The performance is open to all with the advisory that some pieces may contain adult content not suitable for children under 14. Parents should use discretion.
THESPIAN FALL CABARET
FRIDAY, November 16 – 7:00 pm
DSA Black Box Theatre
DONATIONS ACCEPTED AT THE DOOR
The DSA chapter of the Colorado Thespians cordially invite you to attend their Fall Cabaret – a celebration of all things artistic. Individual members are preparing their own performances to entertain you which may include music, guitar, piano, dance, scenes from plays, original spoken word pieces, poetry . . . anything goes. Donations which go to support Thespian activities will be accepted at the door with pizza and refreshments sold at intermission. Come one – come all – let us entertain you!!
WINTERFEST VOCAL CONCERT
TUESDAY, November 27 – 7:00 pm – performances by Pastiche and the Vocal Jazz Ensemble
WEDNESDAY, November 28 – 7:00 pm – performances by Bellissimma and the Chorale
DSA Concert Hall
TICKETS: Adults – $17.00
Seniors – $12.00
Students – $10.00

Our "Songs of the Night" will celebrate the 200th anniversary of Franz Gruber's composition of everyone's favorite holiday song, SILENT NIGHT. Each of the choirs will add to the honoring of this traditional song by performing a different version. They will also be performing other traditional Christmas and Hanukkah songs as well as winter and secular songs around the theme of "Night."
CHAMBER/PERCUSSION GROUPS CONCERT
THURSDAY, November 29- 7:00 pm
DSA Concert Hall
TICKETS: Adults – $17.00
Seniors – $12.00
Students – $10.00

Duets, Trios, Quartets, Quintets and other small Wind, String and Percussion groups from the Band and Orchestra Departments gather together for an evening of contemporary music.
THE NORMAL HEART
THURSDAY, November 29- 7:00 pm
FRIDAY, November 30 – 7:00 pm
SATURDAY, December 1 – 2:00 pm
SATURDAY, December 1 – 7:00 pm
DSA Schomp Theatre
TICKETS: Adults – $23.00
Seniors – $17.00
Students – $15.00
MATURE LANGUAGE and CONTENT – PARENTS SHOULD USE BEST JUDGEMENT FOR STUDENTS UNDER 14

THE NORMAL HEART is a drama about AIDS, one of the most troubling and horrendous epidemics to sweep the world. Through the efforts of a group of men fighting for recognition of the crisis, for the right to health care, for a voice in the politics of power, and for the ability to love freely, THE NORMAL HEART illustrates the devastation to the lives of those personally affected by the crisis. Larry Kramer's THE NORMAL HEART dramatizes AIDS through anger, pain and love. He demonstrates the cruelness of the disease in a profound way while giving a voice to the LGBTQ+ community.
The role of Dr. Emma Brookner is portrayed by two actresses. Sofie Berg will take the part at the student matinee on November 27th and the evening performances on November 29th and December 1st. Marie-Antionette Banks will portray Dr. Brookner at the student matinee on November 28th, the evening performance on November 30th and the matinee performance on December 1st.
/td>

ORCHESTRA CHAMBER CONCERT
FRIDAY, November 30 – 7:00 pm
DSA Concert Hall
TICKETS: Adults – $17.00
Seniors – $12.00
Students – $10.00