The box office is located in Room A121 across from the Kay Schomp Theatre and is open for over-the-counter or phone ticket sales Weds-Fri from 1:00 – 4:00 pm. On line tickets can be purchased 24/7 but sales will cease three hours before each performance. Additionally, unless the performance is sold out, available tickets can be purchased over-the-counter at the box office in the two hours before each performance. For questions or assistance, the Box Office phone number is 720-424-1713.
PLEASE NOTE: AT SOLD OUT SHOWS, ALL TICKETS/SEATS NOT CLAIMED BY CURTAIN TIME WILL BE RELEASED AND RESOLD TO PATRONS WHO HAVE SIGNED IN FOR A WAITING LIST. PLEASE ARRIVE PROMPTLY!!
Upcoming Performances:
SPRING AWAKENING BENEFIT PERFORMANCE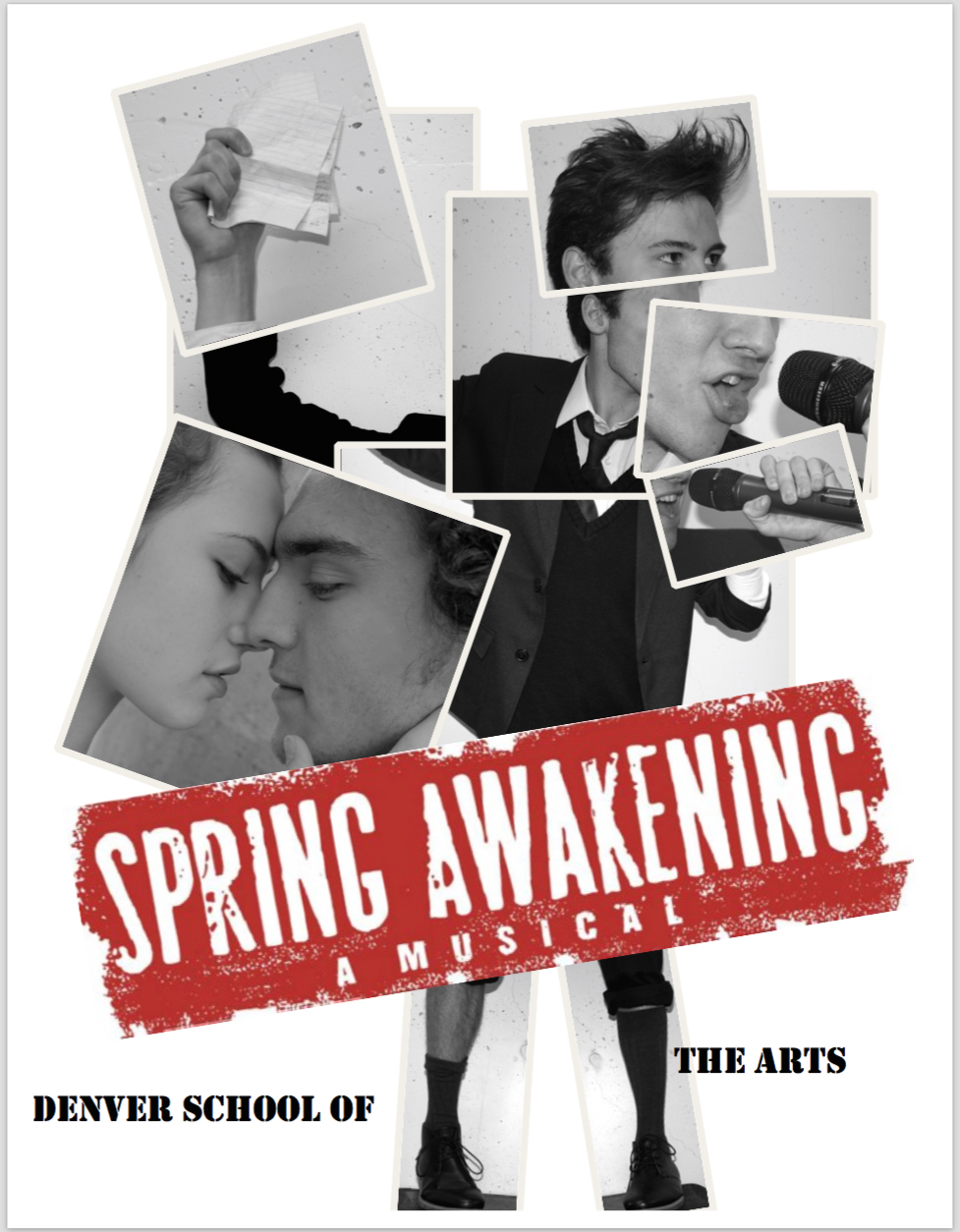 Directed by Shawn Hann
SATURDAY, June 18 at 7:00 pm
DSA SCHOMP THEATRE
ALL TICKETS: $40 for ON STAGE seats
$35 for Orchestra and Mezzinine seating
$30 for Balcony seating

This is a special one-time only performance of SPRING AWAKENING which was previously performed in the fall of 2015 to critical acclaim. The DSA Theatre Department has been honored with an invitation to perform this show again at the National Thespian Conference in Lincoln, NE this summer. So we bring back the show for your enjoyment one more time – with the original cast – to help raise the funds for the trip. PLEASE buy your tickets early as we anticipate this performance will sell out quickly.
As a reminder: Set in late-19th-century Germany, the musical tells the story of teenagers discovering the inner and outer tumult of teenage sexuality. In the musical, alternative rock is employed as part of the folk-infused rock score by Duncan Sheik with book and lyrics by Stephen Sater. This modern musical is based on the 1891 play by Frank Wedekind.