Denver School of the Arts
The Denver School of the Arts is a comprehensive secondary arts magnet school (grades 6-12) in Denver Public Schools. In addition to a rigorous academic program, students engage in intensive studies in Creative Writing, Dance, Music, Stagecraft and Design, Theatre, Video Cinema Arts, and Visual Arts. DSA is committed to fostering a lifelong love of the arts in a culturally diverse, academically challenging environment.
News and Announcements:

Student / Staff / Alumni Spotlights
Featured this week:
Miguel Crandell, 12th Grade, Dance
Trinity Andrews, 11th Grade, Visual Arts
River Quinn, 8th Grade, Creative Writing
Marni Attieh, 10th Grade Visual Arts
Please read our weekly update at this link.
Click here for this week's family newsletter from DSA school leadership.
Click here for this week's family newsletter from DSA school leadership
Click here for an update from the DSA administration
We cannot wait to see the many faces and families of Denver School of the Arts at next week's block party! We will have a …
Click here for an update from the DSA Administration
Read More News and Announcements
DSA Friends Foundation News:
FILL THE GAP CAMPAIGN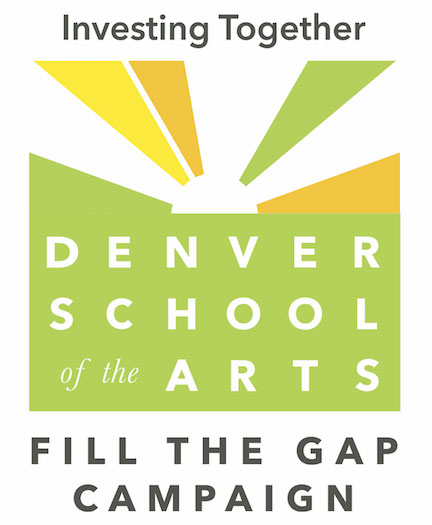 DSA is a unique school with unique needs. The actual cost of educating a DSA student with an extraordinary arts and academic education is beyond the funding that is provided by the district. In order to fully fund DSA's nationally competitive arts and academics, we are faced with a gap. This year the financial "gap" that DSA faces is $1500 per student for the school year. Your support of the Fill the Gap Campaign at a level that fits your budget will help us reach our goal of 100% participation and is 100% tax deductible. Join the hundreds of DSA parents who are already supporting DSA through either a monthly or one-time donation.
To donate, CLICK HERE
STUDENT SUCCESS FUND
Formerly the Student Support Fund, The Student Success Fund exists to ensure all DSA students experience success and are not limited by financial resources. This fund provides supplemental assistance with DSA-related expenses such as lessons, art supplies, performance attire, tutoring, and more. For more information, please visit dsafriends.org/success-fund. To apply, CLICK HERE