Welcome to the DSA Orchestra
Who We Are
The Denver School of the Arts Orchestra (DSAO) is an intensive program for string musicians seeking to develop their talent, understanding, and passion for music. DSAO prepares students who want to become professional musicians but also serves those wishing to pursue music for their own enrichment or to participate in community and college ensembles.
As the Rocky Mountain Region's only public 6-12 school for the arts, and a member of the Denver Public Schools, DSAO attracts promising young students seeking a challenging and inspiring environment in which to pursue their musical passion. Acceptance into the program is by completion of a successful audition, portfolio and interview. We welcome students of varying technical levels and ability who demonstrate talent, potential and dedication to string playing and to the art of making music.
---
DSA Full Orchestra to Perform at The Midwest Clinic in Chicago on 12/19/22
We are thrilled to announce that DSA Full Orchestra has been invited to perform at The Midwest Clinic, one of the most prestigious competitions in the nation for high school musicians. It is an honor to be selected; DSA is one of three orchestras chosen and the only music organization from Colorado that will be participating!
---
Round 2 Auditions for the 22/23 School Year
DSA is holding a second round of auditions to fill specific spots in our INSTRUMENTAL MUSIC DEPARTMENT for the 22/23 school year. We have openings for the following instruments: flute, clarinet, oboe, bassoon, French horn, trumpet, trombone, baritone, tuba, violin, viola, cello, double bass, and harp.
If your child plays one of the above instruments and is interested in attending DSA next school year, please contact Assistant Principal Anna Conley at aconle2@dpsk12.net.
DSA planea llevar a cabo una segunda ronda de audiciones para llenar lugares especialmente en nuestro DEPARTAMENTO DE MÚSICA INSTRUMENTAL para el año escolar 22/23. Contamos con aperturas para los siguientes instrumentos: flauta, clarinete, oboe, fagot, corno francés, trompeta, trombón, barítono, tuba, violín, viola, violonchelo, contrabajo y arpa.
Si su hijo toca uno de los instrumentos anteriores y está interesado en asistir a DSA el próximo año escolar, comuníquese con la subdirectora Anna Conley en aconle2@dpsk12.net
---
Visit the DSA Admissions page for more information regarding the 23/24 audition timeline.
---
Contact Information:
Dr. Enrique Lasansky, Director of Orchestras
Office: A106C Library
720-424-1735
Office hours by appointment only:
MTRF 11-12, TWR 2:55-3:20
Enrique_Lasansky@dpsk12.net

Latest DSAO Newsletters:
Click here for the DSAO Email Archive
Follow DSAO on:
Support DSAO – Donate Online: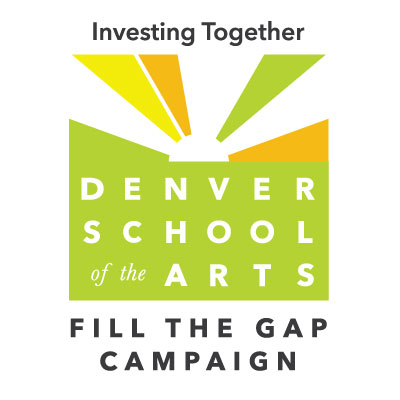 Click here to support DSAO through the DSA Friends Foundation