Advanced Placement
Advanced Placement
For over twenty years of Denver School of the Arts' students have distinguished themselves through exemplary performance on the AP examinations. They have benefited from the competitive applications, advanced standing, and college credit that generally occur as a result of participation in the program. DSA encourages all students to take the most rigorous academic program of which they are capable. For many, this will include participation in the AP program.
Advanced Placement courses are designed to offer university-level challenges to high school students and they require a commensurate effort. Therefore, DSA expects seriousness of purpose and diligence throughout the school year from all students who enroll in AP courses. Students should expect demanding workloads and should understand that weighted credit for the course is contingent upon completing the examination. The purpose of this contract is to clarify the program expectations in detail and to receive from students and their parents an explicit acceptance of responsibilities and a commitment to fulfill them.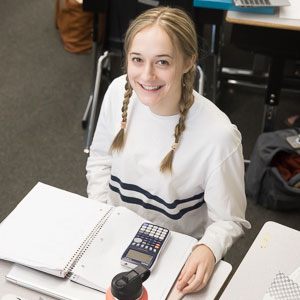 All students who are enrolled in AP courses at DSA are required to take the AP exam for each AP course on the national test dates in May. Students must complete the entire year course and take the AP test to receive AP course credit and the weighted grade. Failure to complete the exam will result in an alteration of the transcript to reflect enrollment in a regular course of study. Denver School of the Arts will send a corrected copy of the transcript to all relevant universities/colleges.
The Advanced Placement Program consists of courses and tests developed by The College Board. These courses are designed to offer high school students the opportunity to experience college-level work. Students signing up for AP courses must be prepared for a very rigorous course of study that is equivalent to first year college work. By earning an acceptable score on the exams, students may earn college credit. Each college and university has its own advanced placement policy which dictates how AP scores are handled in allowing credit toward graduation. Students taking multiple AP courses are encouraged to carefully evaluate the total workload they are choosing. Students taking three or more AP courses at Denver School of the Arts should expect a workload equal to that of freshmen at a selective college. In order to ensure that students enroll in AP courses with an adequate understanding of the academic rigor of the courses, every student enrolling in an AP course will be required to:
* Read and sign a contract regarding AP course expectations and requirements
* Agree to complete any summer reading assignment(s) prior to the start of school in the fall
* Take the AP exam to receive AP credit and the weighted grade in the course
Because students are required to take the AP exam for each AP course in which they enroll, the financial commitment must be understood as well. Payment for AP exams is due at fall registration.
Helpful Links
2023 AP Exam Dates
Seeking accommodations on AP exams