Denver School of the Arts
The Denver School of the Arts is a comprehensive secondary arts magnet middle and high school in Denver Public Schools. In addition to a rigorous academic program, students engage in intensive studies in Creative Writing, Dance, Band, Orchestra, Vocal Music, Stagecraft & Design, Theatre, Video Cinema Arts, and Visual Arts. DSA is committed to fostering a lifelong love of the arts in a culturally diverse, academically challenging environment.
DSA SOUTH CAMPUS CONSTRUCTION UPDATES
Pictured above Groundbreaking Ceremony March 16, 2023
Construction for Denver School of the Arts South Campus is underway. On the afternoon of March 15, 2023, Denver Public Schools along with Allan Ford Architects, Semple Brown Architects, and Haselden Construction initiated a ground-breaking ceremony that launched the remodeling of the future South Campus for Denver School of the Arts. The ceremony provided opportunities for members of Denver Public Schools Board of Education, Superintendent Dr. Alex Marrero, Architects, Contractors and other district officials to provide comments on the future and vision of the campus, not only for district use but as a community hub. To culminate the ceremony, an orchestra major from Denver School of the Arts, Trinity Scales, sang "The Climb"by Miley Cyrus to signify the importance of this project as it relates to our striving toward excellence through embracing diversity, equity, inclusion, and belongingness.

As with many endeavors, nothing is accomplished in a vacuum. As stated at the ceremony, there are countless individuals who work behind the scenes in support of a project and keep it moving forward. However, there is one individual I failed to mention and would like to give a very special shout out to and that is Mrs. Nadriene Jackson. Mrs. Jackson was the regional superintendent overseeing Denver School of the Arts during the birth of this idea and is now the Executive Director of Secondary Schools. She not only was a thought partner, an instructional visionary, and an encouraging voice, she was also the one person, no matter the obstacle, activity, or decision making, who was there to ensure all ideas were vetted and thought through in the best interest of students, staff, and the overall programming of the school. As I think back on the process to date, what I can say is she kept me focused on staying on course. She did this with little to no fanfare and without asking for anything in return. She has been and continues to be a sound voice and supporter of our administrative team, our school, this district, and greater community. I consistently witness her careful and thoughtful process throughout the growth of this project and what I continually witness is, all her decisions boil down to what is best for all students. With that being said, I am eternally grateful and would like to express my gratitude, appreciation, and admiration for Mrs. Jackson for helping me solidify my ideas and approach in helping this day become a reality. Whereas, many play an important part in the culmination of this day, in my heart, I truly know she has played a significant role in this day as well as many behind the scene activities becoming a reality.

As stated during the ceremony, I would like to express my appreciation to the Denver Public School Board of Education, Dr. Alex Marrero, Dr. Anthony Smith, Deborah Staten, Trena Marsal, Troy Garner, Jim Carpenter, Liz Mendez, the Bond Oversight Committee members, Alan Ford Architects, Semple Brown Architects, Haselden Construction, Denver School of the Arts Staff and Administrative team, student Trinity Scales, Aaron Miropol and Urban Land Conservatory, Sodexo, and the greater community for their part in making this day a joyous occasion. In addition, I would again like to thank Chris Wineman and Alan Balczarek for the continuous work with this project and Mrs. Nadriene Jackson for her continued guidance, leadership, and friendship throughout this process.

Respectfully,

Anthony McWright, EdD
Executive Principal
Denver School of the Arts


Student Success Fund
Funded by the DSA Friends Foundation and the Fill the Gap Campaign, the Student Success Fund (SSF) was established in the fall of 2014 to ensure that all DSA students experience success and are not limited by financial resources. This fund provides assistance with DSA-related expenses such as lessons, art supplies, performance attire, tutoring, and more. The long-term goal of this fund is to increase the diverse population of Denver School of the Arts and ensure that all students have the financial resources to be successful. We will be able to measure the success of our fund by the ability to maintain a diverse student population at DSA with the help of support offered through this fund.
The fund is open all school year long with quarterly deadlines to distribute funds. The second quarter deadline is November 12, 2023 at midnight. For more information on the Student Success Fund, please visit the DSA Friends website or contact info@dsafriends.org.
DSA Friends Foundation News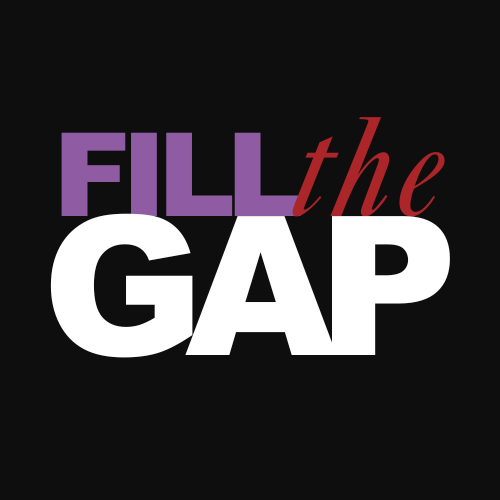 At the beginning of each school year, DSA Friends launches our annual fundraising campaign, Fill the Gap. Denver School of the Arts currently faces a "gap" of $1,500 per student. This gap is the difference between what it costs to provide a comprehensive arts/academic education per student and what we receive per student from the district.
Fill the Gap was started as a way to unite all DSA families in raising money for the school as a whole, instead of by individual department. DSA is tuition free, but donation dependent. While funds raised benefit every arts department through funding guest artists & equipment, they also go towards academics, capital improvements, building safety/security, and technology upgrades.
Click here to set up your monthly or one-time gift!
For more information on DSA Friends Foundation and the Fill the Gap Campaign,
visit our website or contact us at info@dsafriends.org.