Stagecraft & Design Parent Info
Volunteering

We are always in need of volunteers to fill these important jobs:

Concession sales
New student recruiting
Audition support: coordination and staffing
Ushers
Visitation Day Ambassadors
Field trip chaperons
Tech meal servers
Costume shop assistants
Shoppers (really!)
Sewing/crafting
Laundry

If any of these job titles intrigues you, send us an email to learn more or to accept a position!
King Soopers Fundraising

Thanks to everyone who has been using the King Soopers refillable cards to help raise money for our department. Recently, King Soopers has modified the program so that you can use your own KS loyalty discount card instead of needing to load money onto a refillable card. After the initial step of enrolling online and linking your loyalty card to our account, this should make it even easier to help raise money for our department because you will not have the extra step of loading money onto the card.

To Use the King Soopers or City Market Community Rewards Program:
Please visit the link below:
For King Soopers Stores – go to http://www.kingsoopers.com
For City Market Stores – go to http://www.citymarket.com
Once logged into your King Soopers or City Market account, click on the "Community Rewards" link, search for "Denver School of the Arts – Stagecraft and Design" either by name or input the code: GW652 and then click Enroll.

King Soopers users who don't have an online account will need to create an account which requires some basic information, a valid email address, and a loyalty card to affiliate with your account.

Please note: Customers must have a registered King Soopers or City Market loyalty card account to link to our organization. If a member does not yet have a King Soopers or City Market loyalty card, they are available at the customer service desk at any King Soopers or City Market.

REMEMBER, purchases will not count for our organization until after participants register their loyalty card. Participants must swipe their registered King Soopers or City Market loyalty card or use the phone number that is related to their registered King Soopers or City Market loyalty card when shopping for each purchase to count.
Swag

Let's face it, we're all proud to be part of the Stagecraft & Design Department. Let your techie flag fly with custom blacks! Get your Stagecraft gear, suitable for work and run crews.

Coveralls: many students purchase their own black Dickies coveralls to wear during class and call. We have Stagecraft and Design sew-on patches to customize them! If you want** coveralls and have not already purchased them, each student is responsible for getting his/her own. The cost ranges from about $30 – $45 depending on the style.

Check out the Army Surplus Stores a good inventory of sizes and styles:

Army Surplus for Less, 76th and Pecos OR South Broadway at Hampden (order online or walk in to store)

**Please note that coveralls are optional. All students must comply with the dress code specified in the student handbook, and many are finding coveralls a comfortable and effective way to "cover up" for safety, to protect their clothing, and to perform the activities required during Stagecraft class and call.

---

Swag items available:

Men's short sleeve crew neck t-shirts $10
Long sleeve t-shirts (good for show call!), $20 or one free for each new student
Men's long sleeve 4-button henley, $20 (cute for girls, too, but sizes are men's so order small)
Hoodies (very popular with the students!), $25
Sweatpants (also suitable for call), $25
Girl's and women's short-sleeved t-shirts grey or black, $15
Junior's boatneck 3/4 sleeve t, $15
Baseball caps, $10
Sew-on patches, $5
Stainless steel water bottle, $5 (we always provide Eldorado Springs water in the Design Studio Rm. 154 for Stagecraft students but you must bring your own refillable bottle to class/call)

We have some items in stock and others have to be ordered. Click here to download the order form, write a check made payable to Denver School of the Arts with "Stagecraft and Design Swag" in the memo line, and deliver both to Michele Rice in the costume shop. She will check our inventory for your items and order them if necessary.
Fill the Gap Campaign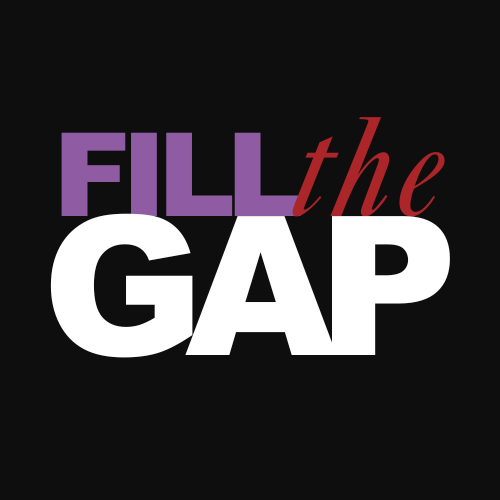 DSA is a unique school with unique needs. The actual cost of educating a DSA student with an extraordinary arts and academic education is beyond the funding that is provided by the district. In order to fully fund DSA's nationally competitive arts and academics, we are faced with a gap. This year the financial "gap" that DSA faces is $1500 per student for the school year.
DSA's Fill the Gap Campaign was launched in 2017, and all DSA parents were asked to come together to Fill the Gap with an unrestricted, tax-deductible contribution.  Over the past 5 years this support has allowed DSA to provide quality educational programs in the arts and academics, capital improvements for DSA's unique needs, financial resources for low-income students, programming to increase Diversity, Equity and Inclusion, and more. A school-wide culture of philanthropy is essential to the success of our students and fulfilling our mission…and together we will be stronger!
upport of the Fill the Gap Campaign at a level that fits your budget will help us reach our goal of 100% participation and is 100% tax deductible. Join the hundreds of DSA parents who are already supporting DSA through either a monthly or one-time donation.